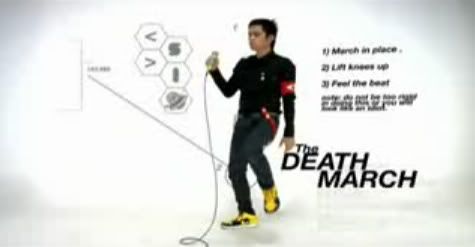 I love my sister when it comes to events in DLSU-D. Last year it was her encounter with Sugarfree's Ebe Dancel and how much of an asshole he is.
This year, DLSU-D hosts to event which features Sandwich, Paraluman and Aurora (I listen to NU kaya alam ko). So there according to her story, Sandwich frontman Raimund always expects to perform with a cordless mic para makapag traverse sya sa crowd.

What happened daw is that he was handed an antique mic na may cord, which made the former Eraserheads drummer mad. Tapos the roadie replaced the mic with a really banged up wireless mic which made him even go ballistic.

Sabi daw nya "Nakakabastos" which I think is true. So he stopped singing and started to vent out his anger. Diego, his bandmate had to pacify him for awhile.

So the show went on. Some time later, he took a part of the drum set and threw it. As in flung it across the performance area. One of the faculty who was there (Sorry sir, I forgot your name...) took notice of the incident and had to shut down the performance. And since medyo bad vibes na nga raw ang performance, Sandwich's manager decided to stop the show as well.

Na-cut yung set piece nila from 7 songs to just two songs because of the drum throwing. (I'm betting naihagis yung high hat siguro)

And this is the AMAZING PART!

Our brave hero Raimund stated... " Nagbyahe kami ng 3 hours papunta dito, plus naghintay kami ng dagdag na isang oras para lang tumugtog ng dalawang kanta? $%#@!"

And then they rocked on for 7 more songs.

Simply amazing.

When I heard the first part of the story, I was like... HUWATDAPAK?!?! But then as the story went on, napasaludo ako sa brilliance and rebelliousness ni Sugar Raims.

In closing, para sa akin, it was an honest mistake on both sides. Siguro we have to accept the fact that Sandwich aint no amateur band. They deserve utmost care with regards to their sound and a lousy mic would definitely ruin a great performance.

On DLSU-D's side naman, well probably students organized the whole affair (im guessing on this btw) so unless they took in the services of a professional sound mobile, talagang sasablay ang mga mics and stuff na gagamitin ng banda.

My parting message for both parties, lets all be friends, lets all keep cool and lets just have a good time. Walang nasaktan at walang na-agrabyado. Peace lang mga kapatid.