I'm currently scouring the Interwebs for additional DC powered minimates. When I checked out the recently concluded Toy fair sa Megatrade, I was able to get (pictured above) The Flash, Superman and the classic Blue and Gray Batman... (Minus the cape for superman)
I'm currently looking for this...
Yes that's a green lantern Hal Jordan pack together with the Carol Ferris Star Sapphire (Which is less sexier compared to her current duds)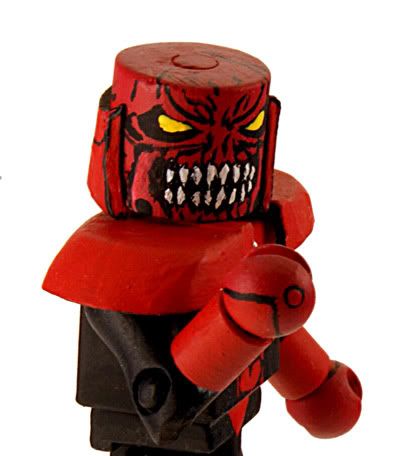 It'll work well with Red Lantern Atrocitus (which BTW is a custom available online)
Meanwhile on the Marvel Minimates side of things, this is one cool custom. Di ko lang alam how much it would cost. Its the Earth X Captain America, Namor, Spiderman/ Venom and X-51 Machine Man.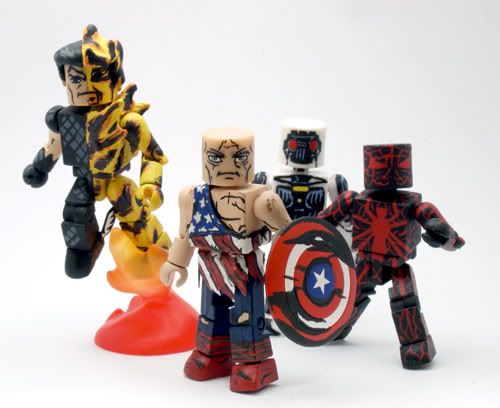 Minimate hobbyist and dealer Luke's Toy Store will be releasing their own unique stands
Panalo ang Captain America diorama na to...
And even this:
This is perfect for that Uncanny X-Men and Avengers mates I've been building. Or we can recreate that scene where Sabretooth lobotomizes Psylocke....
All in all, it's definitely a great time to be a Minimates collector.